Leilong said:
"I hope to know how one can be a superior physician?"
The Yellow Emperor said:
"When a superior physician palpates, he emphasizes on examining the pulses, …"
Ling Shu
GYNECOLOGY/WOMEN'S HEALTH
Balance hormones and menstruation, infertility, impotence/male, pediatrics, pre/post pregnancy.
Acupuncture
Nutrition
CVLD & Pregnancy Massage
ORTHOPEDICS
Pain management and recovery from injury for adults and children
Pain management
Sports Injury and Prevention
Acute Injury
Chronic Injuries
MENTAL/EMOTIONAL HEALTH
Help with overcoming depression, grief, and other compulsive behaviors.
Jin Shin Jyutsu
Acupressure "like" hands on flow balancing for stress relief, healing, and harmonizing the life force of the body. Learn more by visiting: 
jsjinc.net
Animal Jin Shin Jyutsu
Jin Shin Jyutsu for your animal companion utilizes the ancient art of Jin Shin Jyutsu, which is an acupressure like modality of healing. By placing hands (like "jumper cables") -on to the animal and utilizing mathematically correct flows, Dr. Nickamin assists the animals healing process, gently and effectively.
JSJforyouranimal.com
Tai Chi/Qi Gong/Gracie Jujitsu
private instruction for therapeutic exercises and self defense
Tai Chi (Yang style long form 108)
Qi Gong (Golden Eight)
Gracie Jujitsu (certified instructor, Gracie University of Jujitsu)

Gracie Bullyproof
Gracie Combatives

ACUPOINT INJECTION THERAPIES
Accupuncture treatments for well-being and healing of many common illnesses.
PROLOTHERAPY
PRP (PLASMA RICH PROTEIN)
PERINEURAL INJECTION 
NERVE HYDRODISSECTION
BIOPUNCTURE
NEURAL THERAPY
CHINESE HERBAL INJECTION
Click here to learn more about our Acupoint Injection Therapies
CHINESE HERBOLOGY
Encapsulated formulas
Powdered herbs on request
KOREN SPECIFIC TECHNIQUE (KST)
A biomechanical correction to the body, that is gentle but powerful effective.
THE ALTERNATIVE PAIN MANAGEMENT
Easing physical pain and healing of symptoms due to stress or injuries through natural therapies.
Injection therapies
Jin Shin Jyutsu
Acupuncture
and more…
Licensed Acupuncture
Acupuncture is a holistic health technique and art that stimulates specific points along channels, on the body by inserting needles on to the skin. It helps restore energy flow to the body for healing of disease and injury.
4yrs. and or greater education and diagnosis.
Dr. Nickamin has 6 + years Licensed schooling in a US. federal Doctor of Acupuncture and Oriental Medicine (DAOM).
TREATMENTS
Most treatments contain 2-5 modalities.
1.5 hrs Initial/new patient = $165
1.5 hrs Return Visit = $145
1 hr Return Visit = $125
ACUPOINT INJECTION THERAPIES
Ligament/tendon injections start at $50
Joint injections start at $100
Tendon/muscle injections start at $110
Cutaneous nerve injections start at $110
Chinese herbal injections start at $75
Scars and nerve refreshment injections start at $120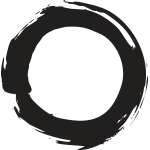 JIN SHIN JYUTSU
1hr = $120
PUNCH PASSES
Save 10% 
1.5 hrs  5 sessions  = $652.50
1 hr  5 sessions = $562.50